California Cafe
The California Cafe is famous for its fresh roasted coffee and great North American style breakfasts all day. We also have a free book exchange and library boasting the best selection in Huaraz. Need some advice for trekking or climbing, we can help!While you enjoy a breakfast, coffee, or just to sit and read for a while, you can enjoy our large music collection. There are also a variety of games to pass the time away . . .

FRESH ROASTED COFFEE: Yeah! We have a coffee roaster and can roast coffee just for you. If you're not looking for bulk purchases, simply enjoy that fresh coffee buzz . . .

BREAKFAST: Belgian waffles, pan- cakes, home fries, or something with eggs? We have excellent breakfasts and serve with real maple syrup. Of course breakfast is served all day . . .

BOOK EXCHANGE: Our book exchange is always open and free to use. We can even be convinced on special occasion to sell books, but better to bring your own . . .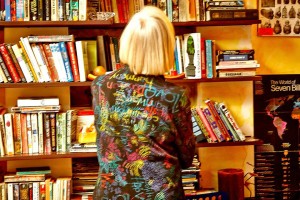 LIBRARY: We have a small and rather good selection of books that you can check out and enjoy during your stay in Huaraz. Just leave a deposit and read on . . .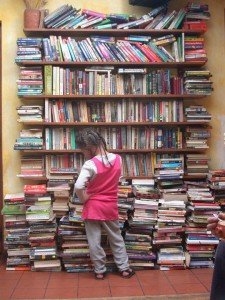 TREKKING AND CLIMBING: We have over ten years experience in the area and are happy to give free advice for those looking to enjoy the surrounding mountains in any sort of sport . . .